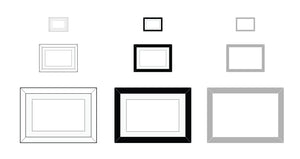 Classic Frames
In three sizes, three colors, and three prices. Small, medium, large. White, black, chrome. $175, $225, $300. It's that simple.
Learn more
Tiger Hood
New York City in the 90's by the legendary street golfer, Tiger Hood, also known as Patrick Barr
Shop all Tiger Hood
Elise Peterson
"Black Folk" is a series of digital collages, available exclusively on FYGB.
Shop all Elise Peterson
For Your Guestroom is an online shop that works with creatives and photographers to get good art off your phones and on to your walls.
We help cure your white wall anxiety by providing affordable prints in custom frames.
We don't believe in editions and arbitrary pricing. Everything you see, from every artist, is made-to-order and priced based on size.
Have you ever taken something to a framing shop and been overwhelmed by the options? We created three classic frames so you don't have to.